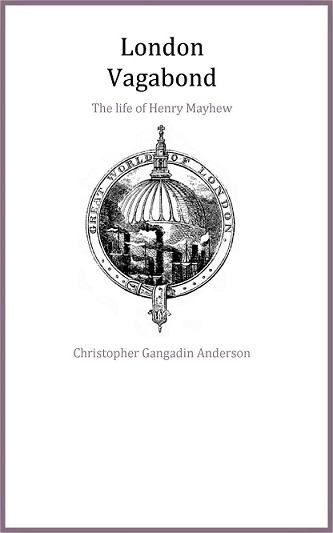 "..among the most important work done on Mayhew in the last  several decades".
Professor Anne Humpherys, author of Travel into the Poor Man's Country: Work of Henry Mayhew
The first full biography of the voice of nineteenth-century London. Available in paperback and on Kindle from Amazon. Follow the links or search for London Vagabond in your local Amazon site.
Mayhew strolls
Join me on a stroll around Mayhew's London for 3 hours on Sunday November 19th! Tickets here.
Editor of the Penguin Little Black Classic Of Street Piemen
Radical Victorian reformer Henry Mayhew walked the streets of London interviewing ordinary flower girls, market traders, piemen and costermongers to create the first ever work of mass social observation, and the ultimate account of urban life – including an extraordinary description of the city from a hot air balloon.
[source: www.penguin.co.uk]